Humane Humans: People Who Help Cats!
To Be Added, Just Send An Email To fehu7@netzero.net Telling Us What You Or Someone Else Does For Cats.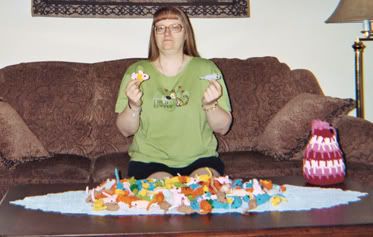 Lori is an "Elf and Motorbelly" fan who crochets toys for the kitty adoption bags at her local animal shelter. She also collects lots of newspaper for the cages, food, and anything else she can get they can use. Lori delivers them once a month, and while she's there she hugs and plays with every furkid she can in the place. Elf, Motorbelly, and I are proud to know her!